VSNATS hosts two auditions annually: Summer Heat CM in the summer and Classical, Musical Theatre, and Commercial Music in the fall.
VSNATS student may also participate in Cal-Western Region auditions.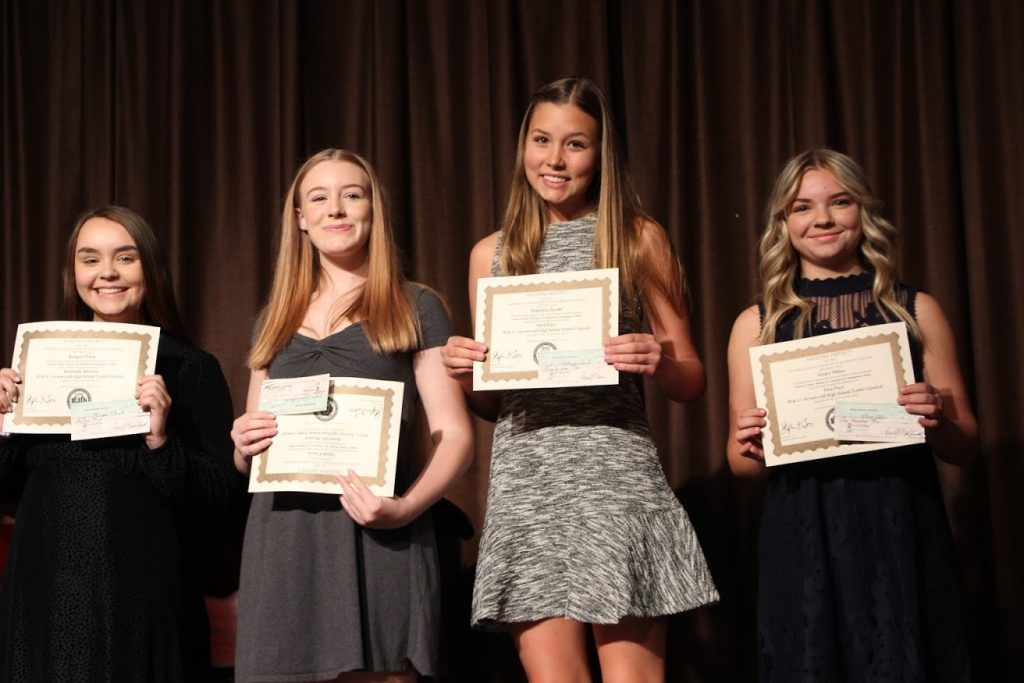 High School Awards List – 2023 Valley of the Sun
Youth Awards List – 2023 Valley of the Sun
Adult Awards – 2023 Valley of the Sun
College Awards – 2023 Valley of the Sun    
VSNATS Auditions 2023
 Purpose:
• Inspire and encourage students and teachers to continue their dedication to, and growth in, the art of singing. 
• Create a collegial and supportive atmosphere that encourages excellent artistic singing. 
• Provide constructive, written feedback from a panel of experienced and impartial adjudicators. 
• Recognize and honor outstanding performances. 
WHEN? November 10-12, 2023*
WHERE?: ARIZONA CHRISTIAN UNIVERSITY 
1 W. Firestorm Way, Glendale, AZ 85306
WHAT? Students will sing for a panel of three judges and receive written feedback. Awards will be given for 1st, 2nd, 3rd place, and honorable mentions. Students may register in any of the categories: CLASSICAL, MUSICAL THEATRE, and COMMERCIAL MUSIC. Masterclasses and workshops will also be held throughout the weekend (More info will be sent closer the the event.).
GENERAL INFO
All parking on campus is available! 
Students should arrive an hour before singing time, if possible, to check in. Practice rooms will be available. 
Please be sure to print and fill out adjudication forms. We will have extra blank copies at the check in table. 
Questions and Cancellations: Please let us know as soon as possible if you will not be attending. Please email of any cancellations, including illness on the day of auditions. Unfortunately, refunds cannot be given past 11/7.
Hospitality: Snacks for judges, teachers, volunteers, and pianists are provided in room 129!
Workshops: Classes will be held throughout the day on Friday and Saturday.  The Sunday NATS panel class has been canceled.  Please see the workshop schedule below for more info. 
Food: The Tower Grill (food and coffee) on campus will be open. There are also a few nearby restaurants. 
Tabulations Room: We invite teachers on breaks to visit the tabulations room and help tally scores. There will be three people at all times checking for accuracy in tallying scores. Additionally, teachers will pick up score sheets in the tabulations room AFTER all students have auditioned. Any sheets not picked up will be available for teachers to pick up themselves only Sunday before the recital. 
Volunteers: This event is run entirely by volunteers: auditions committee, judges, check-in table, room monitors, and more! Thanks to everyone working to make it possible. Please help us in maintaining a positive and supportive environment for all of our volunteers and students. 
Judge Meeting: Meetings will be held at 8:30am on Friday and Saturday before auditions. They will be held in person and also on Zoom for those who cannot attend in person. Please watch the new NSA videos prior to the meeting.
Zoom link: https://us04web.zoom.us/j/4304163526 
WORKSHOPS
All workshops will be held in the Snell Building, room 2.
FRIDAY
10:00-11:50 AM – The Alexander Technique: Dr. James Coates, certified Alexander Technique teacher. 
Learn how to align the body for effective breath management and movement in singing. 
12:00-1:50 PM – Acting (Finding Your Best Self on Stage): Dr. James Coates
Discover how to quickly get into character and show the audience what you feel. 
2:00-2:50 PM– Nuts and Bolts of Setting up Your First Vocal Studio: Mary Jane McCloskey
3:00-3:50 PM – Now Where Do I Put That L? Space: Stephen Crawford
The desired frontier and how diction can be precise yet allow the singer the necessary space for proper and efficient phonation.
SATURDAY
10:00-10:50 AM – Better Sight-Singing in One Hour!: Corinne Walker 
Fun activities to pair up and practice intervals to improve sight-singing; it's a promise! 
11:00-11:50 AM – Movement with Song: Emma England
Take movement and character to the next level. Taught by an experienced director, choreographer and music director; Emma England is an expert in gestures/movement in song.
1:00-1:50 PM – Effective Performance Preparation: Nichole Jensen
Whether preparing a solo selection or an entire recital or gig, this checklist will help you organize and prepare all aspects of your performance. Nichole Jensen has been performing her whole life and has her MME. She knows how to prepare herself and her students to succeed! 
2:00-2:50 PM – How Community College Can Be a Stepping-Stone to University: Tracy Peterson
Classes, cost, and performance opportunities: Set the goal now to attend college, no matter what your age.  Come and learn all about what the community college has to offer.
3:00-5:00 PM – Musical Theatre Preparation, including Callbacks! Breathing Awareness. Movement, and Voice: Dr. James Coates
 "There is NO substitute for preparation!" Rehearsals, private: personal practice, with no one watching. Rehearsals, public: with colleagues, friends, family watching. Performance, public: with audience, directors, judges watching. Jim will cover it all!
       A. Selection of songs: Belt? Ballad? Backup? 
       B. Accompanist? Sheet music? Audio playback?
       C. Appearance: What to wear? Wear it to the CB, too!
AWARDS
Awards will be emailed as quickly as possible after each award ceremony for students and teachers unable to attend. 
Friday:
College Awards: 4pm in Banquet Room
Adult Awards: 8pm in Banquet Room
Saturday:
Children and Youth Awards: 6pm in Banquet Room
High School Awards: 7:30pm in Banquet Room
Sunday: Winners' Recital: 2:00pm in Atrium
AUDITION PROCESS
Students will enter the room, slate, and then begin singing their first song. 
The timer will begin as soon as the song starts. 
Students will be cut off at the time limit, but they will not be penalized for going over the time limit. 
COMMERCIAL MUSIC
Tracks should be played on any device (phone, tablet, laptop) with an aux plug. We will have iPhone adapters as well.
We will provide the sound system. Singers will use a microphone. Mic covers will be provided as well.
Please be sure tracks are downloaded, cued, and ready for quick transitions between songs. 
WINNERS' RECITAL
All first place winners are invited to perform at 2pm on Sunday. 
Classical- 2:00pm
Commercial Music- 3:15pm 
Musical Theatre- 4:30pm
Singers should arrive at least 15 minutes early to check in. Singers will need to slate their name, song, pianist, and category. 
All teachers, students, and families are invited to attend. Teachers are needed to vote for special awards and scholarships that will be determined by the Winners' Recital performances. 
There will be a backup pianist available for those whose pianists cannot attend. 
FREQUENTLY ASKED QUESTIONS
Can pianists play from tablets? What is the copyright policy?
https://www.nats.org/copyright_info.html
When students signed up, they agreed to follow the copyright policy.
Students need to bring original copies or email them to pianists if they are using a tablet.
All singers agreed to follow the copyright policy and will NOT need to provide music books/receipts at check in.
Will there be finals this year? No, we have divided categories by ages into smaller groups to avoid the need for finals. Awards will be given based on one round of judging. 
How do we know the winners? 
Two ways to hear the winners: 
1. At the awards ceremonies
2. Emails will go out to teachers and pianists at the end of each singing day.
How can judges prepare? 
There are many resources, including new videos, on https://www.nats.org/nsaresources.html.

TEACHER INFO
-National and local NATS Chapter dues must be paid before registering students. 
-All teachers entering students must also be available to judge and attend the judges' meeting on Zoom, prior to the auditions, or in person the weekend of the event. Teachers must be available throughout the event to adjudicate and volunteer. If you know it is not possible for you to be available for all 3 days, please reach out to the committee to discuss it before choosing not to participate. We will try our best to work with you for music and teaching adjacent reasons. Qualified substitute judges may judge in place of a NATS member. NATS is a cooperative association of volunteers that needs every member to participate to be as successful as possible. 
-Teachers who register more than 20 entrants must provide an additional qualified voice teacher judge for every 10 entrants. (For example, if a student is singing in MT, Classical, and CM, that count as 3 student entrants). 
ACCOMPANIMENT 
A live pianist will be required for this audition (except for CM categories). Pianists may not play for more than 20 singers. Singers may bring their own pianist, or use our staff pianist for an additional fee of $35 a category (for 3 or fewer songs), $45 a category (for 4-5 songs) (non-refundable). This does not include rehearsal time. If students would like to schedule….. Students may self-accompany for 1 selection in Commercial Music only; tracks are allowed (no background vocals) for CM. Students will be able to sign up for practice rooms for a limited amount of time. 
Questions? Email the District Auditions Committee at: .