VSNATS hosts two auditions annually: Summer Heat CM in the summer and Classical, Musical Theatre, and Commercial Music in the fall. 
VSNATS student may also participate in Cal-Western Region auditions.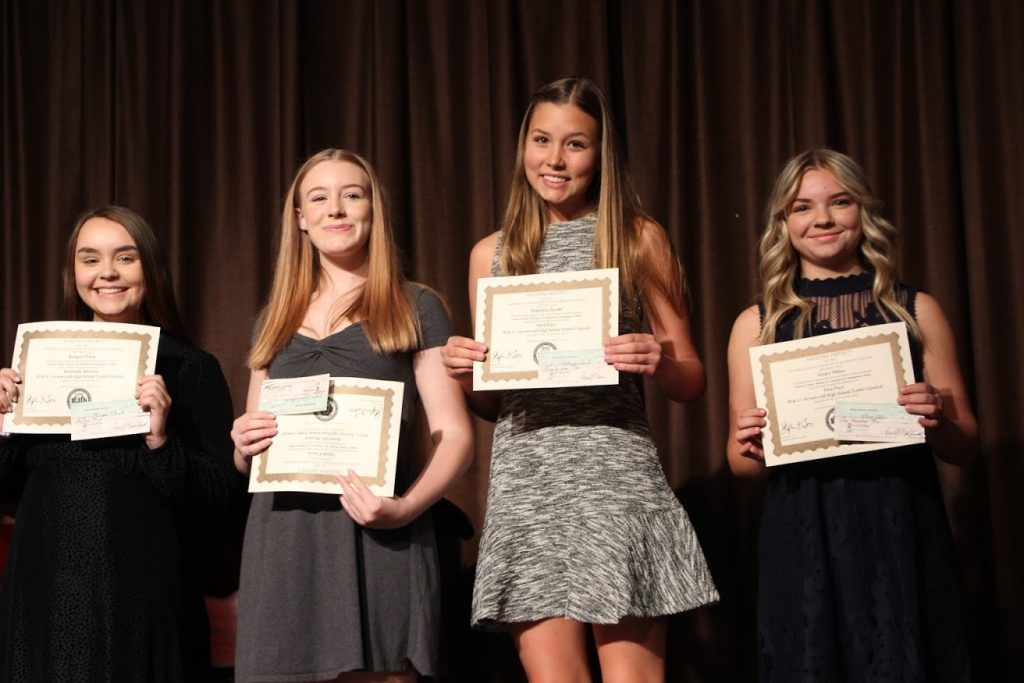 VSNATS Auditions 2023
 Purpose:
• Inspire and encourage students and teachers to continue their dedication to, and growth in, the art of singing. 
• Create a collegial and supportive atmosphere that encourages excellent artistic singing. 
• Provide constructive, written feedback from a panel of experienced and impartial adjudicators. 
• Recognize and honor outstanding performances. 
WHEN? November 10-12, 2023*
Friday, November 10th: 
Auditions/Awards for college 9am-3:30pm, 
Auditions for other ages groups 4pm-9pm
Saturday, November 11th, 9am-9pm: Auditions, finals (as needed), and awards
Sunday, November 12th, Winners' Recital
2:30pm (will be separated by age and categories)   
Audition schedules will be available as quickly as possible after registration closes. 
WHERE?: ARIZONA CHRISTIAN UNIVERSITY 
1 W. Firestorm Way, Glendale, AZ 85306
WHAT? Students will sing for a panel of three judges and receive written feedback. Awards will be given for 1st, 2nd, 3rd place, and honorable mentions. Students may register in any of the categories: CLASSICAL, MUSICAL THEATRE, and COMMERCIAL MUSIC. Masterclasses and workshops will also be held throughout the weekend (More info will be sent closer the the event.).
REGISTRATION OPENS: September 29th 
REGISTRATION CLOSES: October 20th
REPERTOIRE CHANGE DEADLINE: October 6th
REGISTRATION FEE: $30 per category
TEACHER REGISTRATION FEE: $15

HOW TO REGISTER
National is rolling out a new system called "Audition Now" that we will use for registration and payment. We will update membership as soon as we have details on this new system. Once Audition Now is up and running, we will be able to let membership know how refunds will work. 

TEACHER INFO
-National and local NATS Chapter dues must be paid before registering students. 
-All teachers entering students must also be available to judge and attend the judges' meeting on Zoom, prior to the auditions, or in person the weekend of the event. Teachers must be available throughout the event to adjudicate and volunteer. If you know it is not possible for you to be available for all 3 days, please reach out to the committee to discuss it before choosing not to participate. We will try our best to work with you for music and teaching adjacent reasons. Qualified substitute judges may judge in place of a NATS member. NATS is a cooperative association of volunteers that needs every member to participate to be as successful as possible. 
-Teachers who register more than 20 entrants must provide an additional qualified voice teacher judge for every 10 entrants. (For example, if a student is singing in MT, Classical, and CM, that count as 3 student entrants). 
ACCOMPANIMENT 
A live pianist will be required for this audition (except for CM categories). Pianists may not play for more than 20 singers. Singers may bring their own pianist, or use our staff pianist for an additional fee of $35 a category (for 3 or fewer songs), $45 a category (for 4-5 songs) (non-refundable). This does not include rehearsal time. If students would like to schedule….. Students may self-accompany for 1 selection in Commercial Music only; tracks are allowed (no background vocals) for CM. Students will be able to sign up for practice rooms for a limited amount of time. 
Questions? Email the District Auditions Committee at: .