See posted EVENTS on the website for upcoming Auditions
Fall 2018 Arizona District NATS Student Auditions are 
November 16

 – 

November 18 
Discover event and registration details here.
NATS Student Auditions offer students of NATS teachers the opportunity to be adjudicated on their performance
skills in characterization, as well as vocal skill.  We want students to learn by observing other singers, therefore auditions are open. NATS teachers who enter their students into the Student Auditions  are the judges for the categories in which their students are not participating, and the comments received from the judges can be extraordinarily beneficial to the students.  Participants will also learn from an expert clinician in vocal performance related fields at a workshop which precedes the award ceremony. Immediately following the ceremony, there will be an opportunity to observe top performers in each division at the final recital.
NEW 2017 UPDATED REGULATIONS FROM NATIONAL!!! See links below!
Chapter, District, Region, and National Student Auditions  CATEGORIES DOCUMENT
The NATS Student Auditions Regulations have recently been standardized all the way down to the chapter level. The new NATS Student Auditions Resources page is live and located at http://www.nats.org/nsaresources.html
Valley of the Sun NATS Student Auditions are typically held for Music Theater genres each fall semester, separately from the classical genres. NATS Student Auditions for classical genres in the Arizona District are hosted every other spring semester in the Valley of the Sun, although participation is district wide for all auditions. When auditions are not held in the Valley of the Sun, the Grand Canyon Chapter and the Southern Arizona Chapter alternate in hosting.
---
 
The biennial NATS Artist Award (NATSAA) competition is designed to assist singers prepared to launch a professional career and, to that end, substantial monetary and performance prizes are offered. The competition takes place every other year, in conjunction with NATS National Conferences. Preliminary competitions are held regionally, and semifinals/finals take place at the NATS National Conference. For policies, procedures, and eligibility guidelines, please see the NATS website.
The National Music Theater Competition is the only national competition for the music theater soloist. The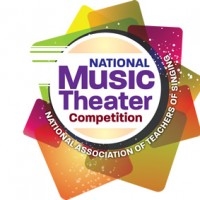 National Music Theater Competition is seeking the best emerging music theater soloists, those who just need that one break to move their careers forward. An online video submission round is also available for participants who cannot travel to the live audition sites. Approximately 24 singers advance to the semifinal and final rounds – to be held during the NATS National Conference. Application, repertoire information and complete rules